Part 2 of our family vacation was a 5 night trip to the beach.  We used a missionary specific travel agent in planning our trip and got a pretty good deal on an all-inclusive family resort (I've never been to an all-inclusive before). 
The morning after returning from our safari we set out early for the Nairobi airport and took a one-hour flight to the coastal town of Malindi on the Indian Ocean.  Here is it's location in relation to the rest of Kenya.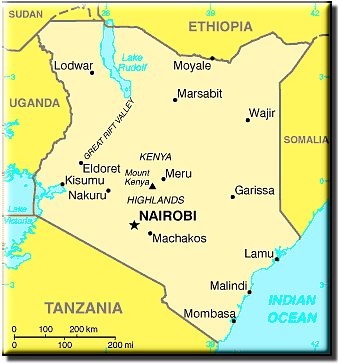 From Malindi we drove slightly south to the town of Watamu to Turtle Bay Beach Club, which was located directly on the beach.  There was a large swimming pool with 3 separate kiddy appropriate areas that we greatly appreciated! 
This was a very different vacation than others we have taken because it was pretty much a full relaxation  vacation.  No sight-seeing, no running arond.  Just swimming, laying around, reading, eating and sleeping.  Ian made the comparison to being a walrus, which is true except for the whole reading part.  Here are some pics of the family enjoying themselves as walruses: 
With weather in the high 80's and I'm guessing about 60-70% humidity, we had all of the warm weather we'd been hoping to find at the beach.  The evenings were gorgeous with a wonderful ocean breeze and plumeria scenting the air and dinner served in the outside dining room, or seating by the pool which we enjoyed for a few nights.  It was wonderful to have fresh seafood and a selection of American and European foods to choose from!  We all filled up at every meal!  I think Ian's dad liked the Shepard's Pie and porridge the best,  Bonita liked the fresh crepes made every afternoon for snack, I loved stir-fried shrimp and I think Ian sampled about everything, even if he didn't love any of it! 
It was a wonderful time.  We even managed to pick up  some souvenirs from the vendors in shacks right on the beach just beyond the hotel property.  Kikoy wraps, woven scarves, carved soapstone, carved ebony, jewelery and the like.  Some things we just didn't quite need, but it's hard not to give a dollar or two when you know this might be their only sell for the entire day.  I can handle an extra gecko and hot pink hippo carving I suppose! 
We were so thankful to get to spend together as a family…it's been about a year since we've traveled away from home (Thika or Portland) and taken time off work, so it was much needed and appreciated! 
Here's to all of you getting some much needed rest, relaxation and family time….